La Chaloupe d'or proposes you its different spaces for your professional or private dinners
The cosy private floor with its open fire offers you the chance to privatise economically but in style, on the Grand-Place, looking out through the glass eye of the Chaloupe d'Or, so comfortably that you'll never want to leave.
Options : Welcome high tables, Menus printed, tables napped
Minimum budget consumption : Menu 1
Bathroom : on the same floor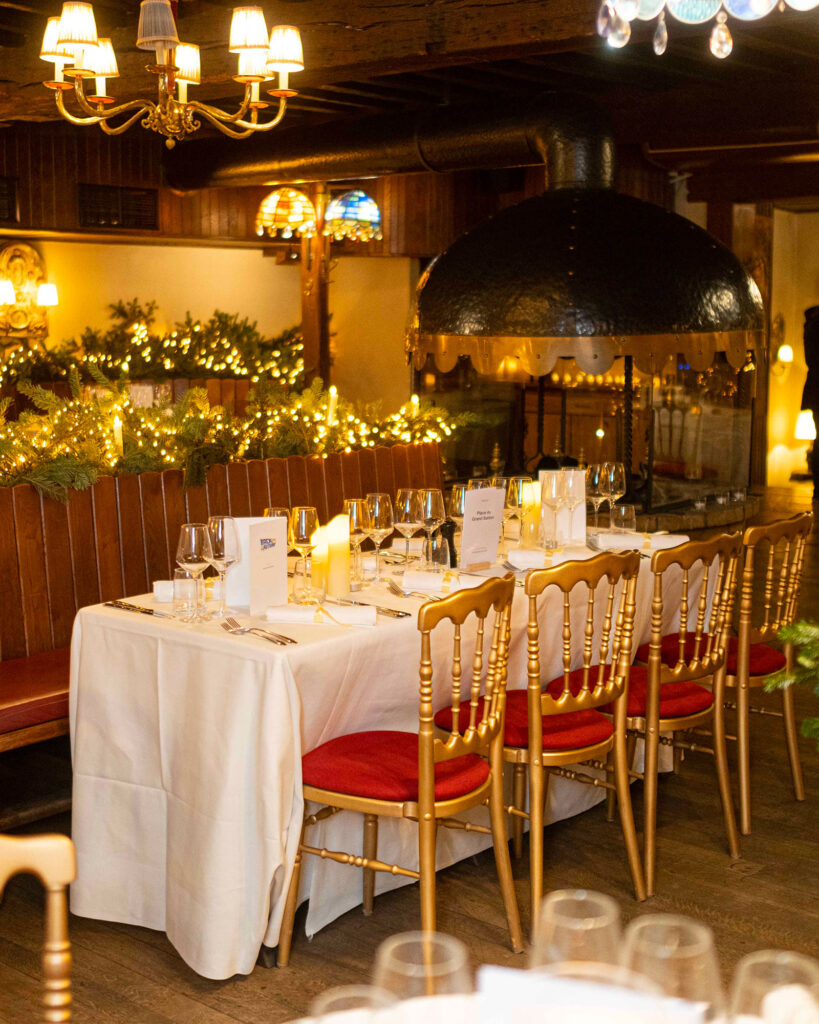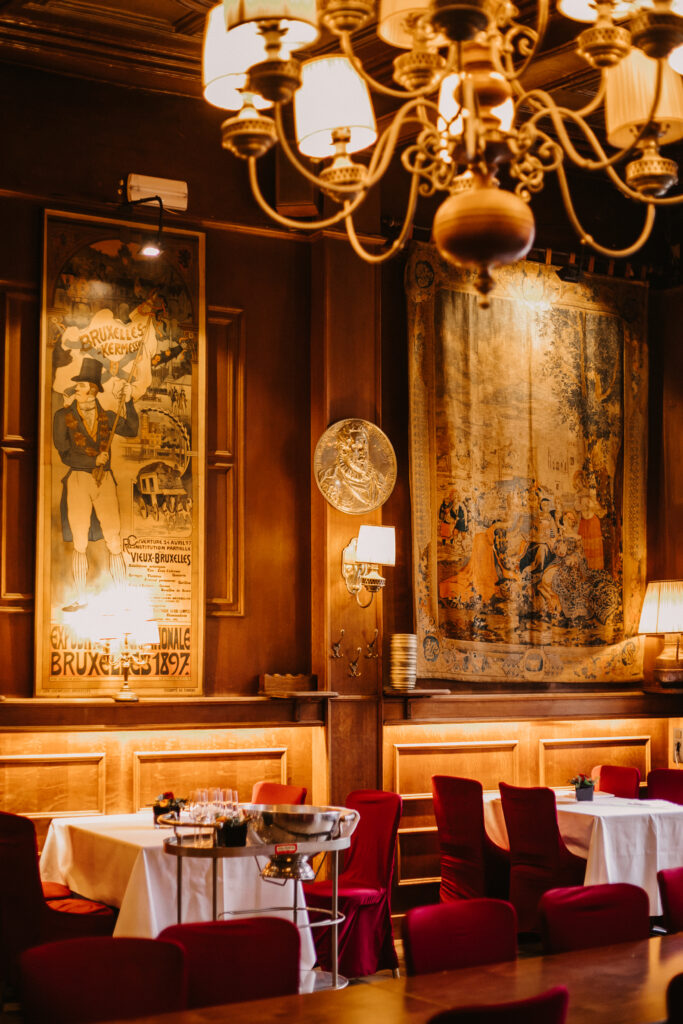 The banquet room "Le Drakkar"
The red curtains, satin chairs, high ceilings, laid tables, paintings and candles.. It's all there, and you'll feel like royalty for an evening.
Miscellaneous: balcony overlooking the Grand Place,
private bar, projector and giant screen, microphones, music system
Bathroom: on the first floor, also accessible by lift
Minimum consumption budget :
1500 Euros p/ booking
The very exclusive 3th floor, with its exceptional decoration, unique style and mystic beauty, really stands for its name. Find yourself in the Pearl of the Chaloupe d'Or, on top of the most beautiful square of the world with a panoramic view, and treated like royalty.
Miscellaneous : Private kitchen and bar, open fire, lounge space, catering service, privacy, music system
Bathroom : Private bathroom
Options : Request your demands, and we will do our best to provide you with your requests
Minimum budget consumption : Conditions upon request